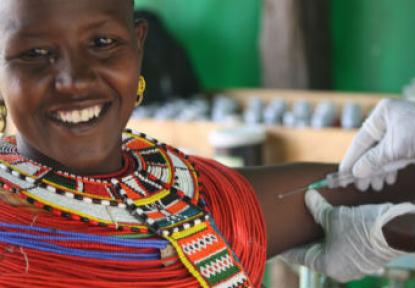 Project Name

Family Planning Supplies

Project Lead

Shanni W-Smith

Field Partner

Community Health Africa Trust

Description

"Family Planning could bring more benefits to more people at less cost than any other single technology now available to the human race." UNICEF

Women in Northern Kenya have an average of seven children each. There is a direct correlation between unbridled population growth and the deterioration of all Kenyan ecosystems. Help us to mitigate world poverty.

A lack of access to basic family planning health services and ecological awareness in Kenya is resulting in overwhelming numbers of unwanted pregnancies which often leads to desperate actions, including infanticide, unskilled abortions - also school girl pregnancies; hunger - a life of impoverishment.

CHAT seeks to promote healthy, empowered and self-sustainable living amongst impoverished communities in Kenya by delivering access to family planning that combines a strong component of ecological awareness. Other reproductive health services integrated with basic curatives, and relevant HIV/AIDS & TB services act as entry points to these services.

Whether by car, camel, bicycle or on foot, CHAT is committed to delivering care and is able to impact otherwise unreachable communities. The mobile clinics adapt routes and strategies by reaching out to the need of the communities.

Over the last 14 years CHAT has been able to reach 72,080 people with desperately needed family planning.
Over the last 9 years CHAT has been able to reach 77,389 people for HIV counseling and testing.

Please support us in raising $1,500, which will help us to deliver one month's supply of contraceptives to 100 impoverished individuals.

Transparency

100% of your donation goes to fund the conservation project of your choice and WikiPop will send you an update after the project is completed. Once the project has been fully funded you can track the fund transfer and other details in our Transparency Document. WikiPop is open for all to see.